Ready to take control of wildlife on your property?
Watch Out For…
Frequent animal sightings
Damaged plants or crops
Disrupted garbage cans
Unusual sounds during the night
Foul odors
Tracks or footprints
Nests or burrows
Chewed wires, insulation, or structural damage
Unexplained loss of bird feed or pet food
Dead animals or carcasses
Common Critter Control Services
Wildlife Removal
Animal Exclusion
Bird Control
Bat Removal
Rodent Control
Wildlife Damage Repair
Dead Animal Removal
Animal Relocation
Humane Trapping
Attic Insulation
Get local no-obligation estimates!
Our network of wildlife removal partners in Tampa specializes in providing safe and efficient wildlife removal services for home and business owners.
Did you know that the presence of wildlife not only poses health risks but can also cause damage to your property? That's why it's important to trust only the best in the business – our impeccably trained and experienced team of experts.
Don't wait until it's too late – get a competitive estimate now and let our network take care of all your wildlife removal needs!
Get Your Competitive Estimate
Protect the wild, protect your home!
If you are a homeowner looking for reliable and humane wildlife removal services, search no further than our network of industry experts! We understand that every wildlife removal situation is different, and we take pride in efficiently connecting you with the best service providers to suit your specific needs.
Our wildlife removal partners specialize in a variety of wildlife removal services, from trapping and exclusion to complete habitat restoration. Whether you have bats in your attic, raccoons in your garbage cans, or squirrels in your walls, we have the expertise and resources to tackle any job.
But what sets us apart is our commitment to humane practices that prioritize the safety and care of the wildlife we encounter. Our team of professionals is trained to handle each situation with a tempered and ethical approach, using the latest techniques and technologies in the field to mitigate the impact on both you and your wild neighbors.
Speaking of your neighbors, did you know that wildlife removal services are crucial for maintaining the delicate ecological balance of our communities? By relocating problematic animals to appropriate habitats, we can contribute to the conservation of endangered species and preserve our environment for future generations.
Our passion for sustainable practices and our unwavering dedication to providing top-notch service allows us to deliver the highest quality wildlife removal solutions in the industry. We work with you every step of the way to make sure your home is wildlife-free and stays that way.
So, don't hesitate to contact us today and take the first step in protecting your home and your wild neighbors. We take wildlife removal seriously, so you don't have to.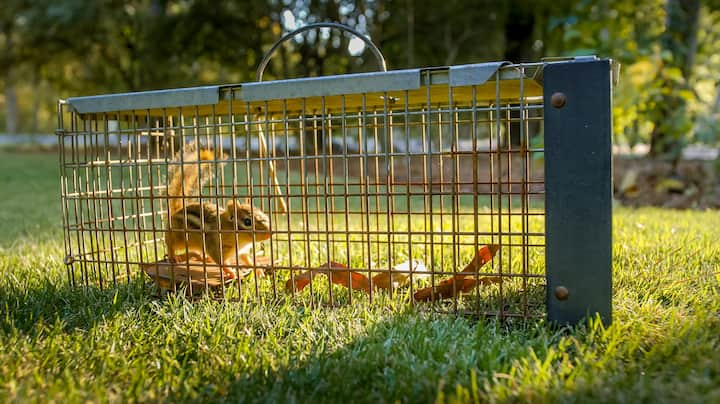 Get your wildlife control estimate in 2 easy steps!
1. Call us or complete our estimate form
Our calls and form completions are hassle-free to you. You can feel confident that your home will be in great hands with one of our network professionals.
2. Connect with a local Tampa, Florida wildlife removal expert
Completing our form is great if you are busy right now and want someone to get back to you at a later time. A call will connect you with a wildlife control professional quicker. Receive your competitive estimate; often you can receive an estimate right on the phone call, sometimes a little more discovery is involved, and the wildlife removal pro might want to do some basic inspections before giving the estimate.